Custom Controls, SCADA Design and Fabrication
For over four decades, EFI has been building potable water system equipment designed for automatic, unattended operation. Harper Haines partners with EFI to combine expertise and offer provide the ultimate customized solution for electrical and electronic control for every application.
Harper Haines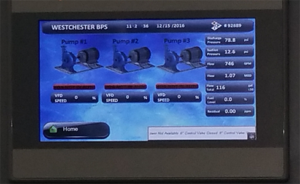 s teamed with EFI can design, assemble, test, deliver and start-up water system controls. We know water distribution. Automation means you no longer have to choose when to operate your monitoring equipment: you can control your water all the time and get any data you need at every given moment, to manage a high quality, low-risk water network (SCADA). Whether your application is new construction or an existing system upgrade, look to Harper Haines for your system controls needs.

CLA-VAL Valve Controllers
The Cla-Val valve controllers are designed to enable remote control of electronic valves in water plant or distribution systems. They can also serve as an interface between a SCADA system and other devices installed on or around the valve (such as the X144 e-FlowMeter).
Cla-Val's own Power Converter can be used when the existing power source and solenoids AC power.
Introducing the powerful new PC-22D Pump Control Panel.
Discover More
Contact Harper Haines about Automated Control Panels and Fluid Management Systems we offer for Municipal, Industrial, Fire protection, Residential and Commercial.
Automated Control Panels
Fluid Management System
---
YOU CALL, WE ROLL.